For the next 55 days, hundreds of Penn State students will be found at Café 210 West, fighting to get their names on a metal plaque.
The 11th annual event called 55 Days at Café kicked off on Monday following spring break.
Students have to purchase one item from the bar's menu every day for the last 55 days of the spring semester for a tradition that ends a day after graduation.
If a participant makes it all 55 days, her or his name will end up on a plaque on the wall with hundreds of past Penn Staters.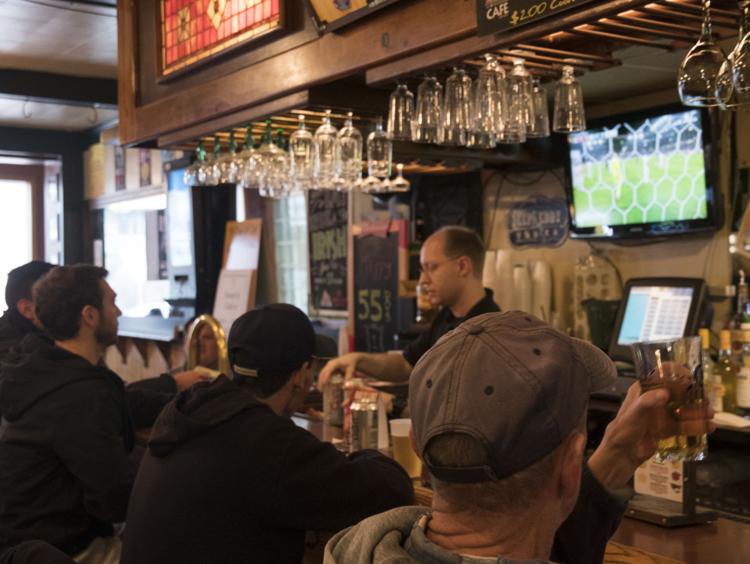 The tradition started in 2008 when a group of students approached the restaurant with the idea of creating the challenge.
Café 210 West manager Erica Limick said she had been told about a similar 99-day challenge at a Georgetown bar called The Tombs.
"It definitely gets to be a lot of fun," Limick said. "Spring here in general gets a lot of fun. Kids are getting excited about leaving, but also sad about leaving and they just want to come and hang out."
Limick said the challenge proved to be popular, as two years ago over 900 people signed up. Usually, there's about a 50 percent finish rate.
Throughout the 55 days, Café 210 West will gave daily giveaways, rewarding participants with drink coupons and other prizes.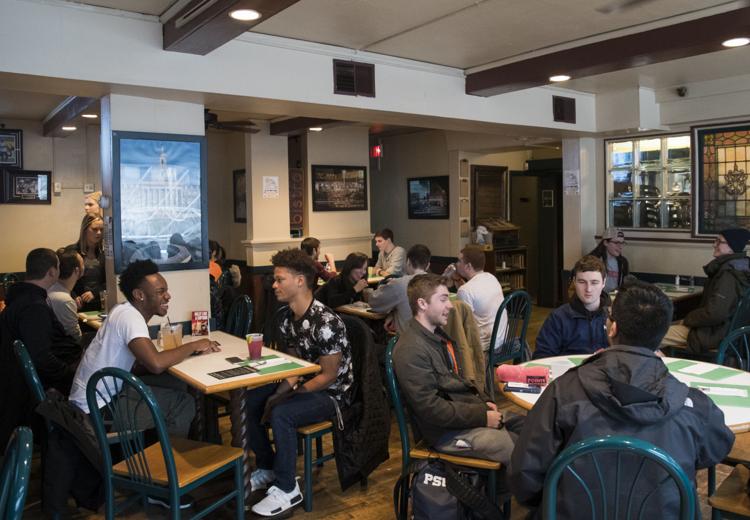 Attendance reports are generated each week based on receipts and a participant's QR code.
But, Limick said there's no worry if a participant happens to be out of town during the competition.
"If people are out of town they can still go to a restaurant and support the service industry somewhere else," she said. "They'll still get credit for the challenge, so that helps people stay in it a little bit longer."
Arielle Haug and Ariana Coyle said they are participating because they wanted to accomplish one commitment together before graduation.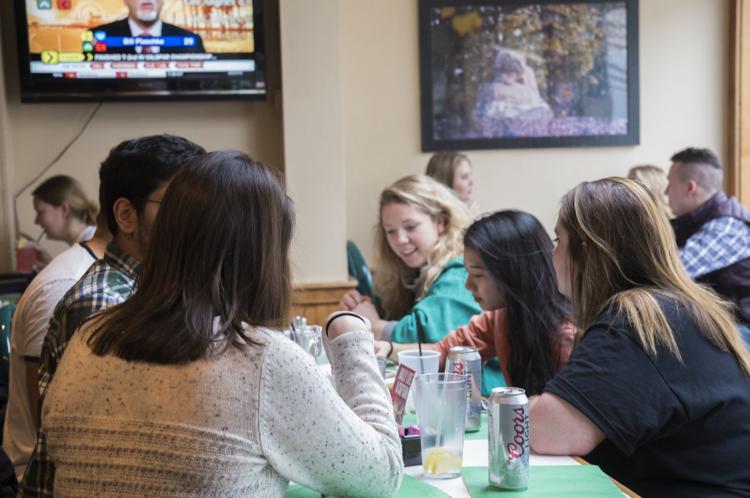 "We're here a lot anyway," Haug (senior-English) said. "We just figured before we graduate we should get our names on the wall."
Coyle agreed.
"We'll 100 percent make it," Coyle (senior-recreation, parks and tourism management) said. "We'll be so proud."
Jake Lasco said he will "easily" make it to day 55.
"I'm a senior, and I have time to do it," Lasco (senior-turfgrass science) said. "I've always wanted to do it. It's one thing everyone does, and it's fun."
Powered by WPeMatico