When the lunch special is a salad built around bread at a cafe built around a bakery, you say yes.
At NOCHI Café by Gracious this brought a panzanella salad with grilled fish ($15) that was quick, light, satisfying and just about perfect for a busy workday when the hot weather was hinting at its imminent arrival.
It also helped bring into focus the unique niche NOCHI Café by Gracious has made in downtown New Orleans since opening in January.
The latest from the local Gracious Bakery + Café brand, NOCHI Café is a spot for pastry, quick sandwiches and good coffee that has a dual identity as a modern Mediterranean diner.
Tahini, yogurt, olives and sumac are as important on this lunch menu as sugar and spice are to the dessert case.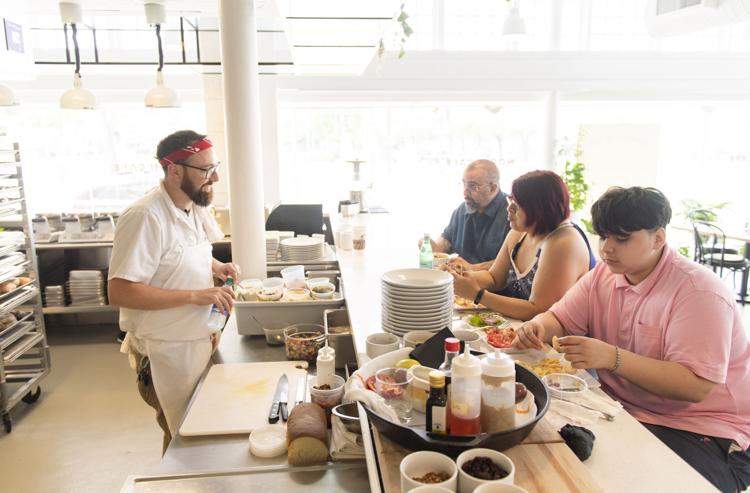 Since local baker Megan Forman opened her first Gracious in 2012, she and husband, Jay Forman, have been doing some heavy lifting to restore the idea of the neighborhood bakery in New Orleans.
At each of their four locations, I know I'll find baguettes with that balance of shattering light crust and airy, chewy inner crumb. I know I'll succumb to the temptation of the pastry case, and that I will not regret it.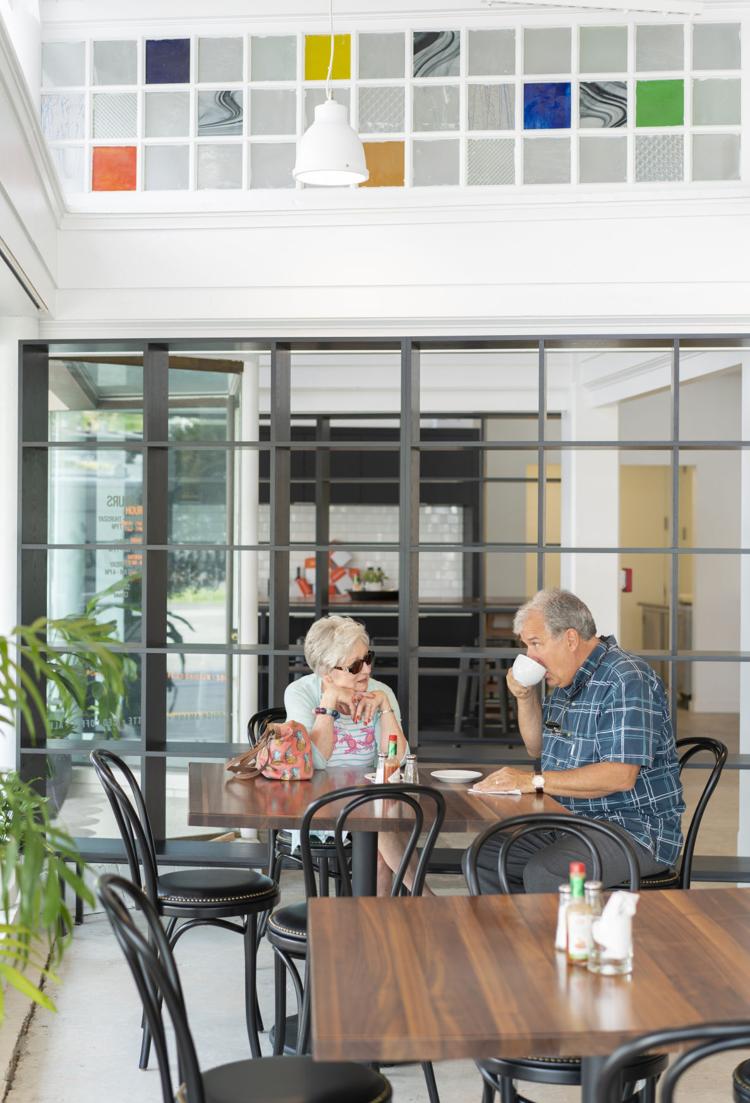 NOCHI Café starts with the same foundation as its sister locations. But this one adds a much fuller lunch and breakfast menu, utilizing the new, wide-open kitchen Gracious inherited.
NOCHI Café is part of the New Orleans Culinary & Hospitality Institute (or, of course, NOCHI), the new culinary school that revived an impressive but long dormant cluster of interconnected buildings at the edge of downtown.
The school built out this cafe space with a full bar for a quiet drink, a spacious seating area for those times when meals double as meetings and a bank of windows framing views of streetcars making the turn onto Carondelet Street (and the doors of the neighborhood's fine wine shop, Keife & Co.).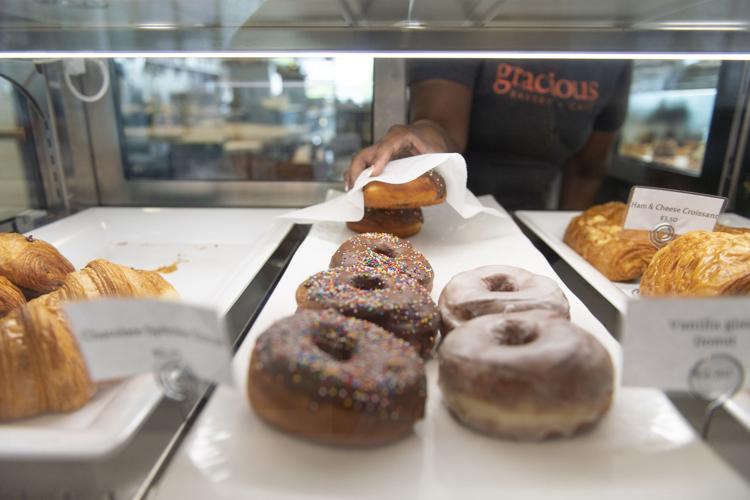 To call the cafe chef-led seems lofty for a place that still doubles as a walk-up coffee counter. But there's no doubt a chef is leading this kitchen.
That's Michael Doyle, who is known for Maurepas Foods, the restaurant he ran in the Bywater from 2012 to 2015. Even as farm-to-table sourcing has become a given for a certain stripe of restaurant, Maurepas Foods stood out for just how varied a perspective it brought to the local harvest, drawing from a broad swath of small, local producers.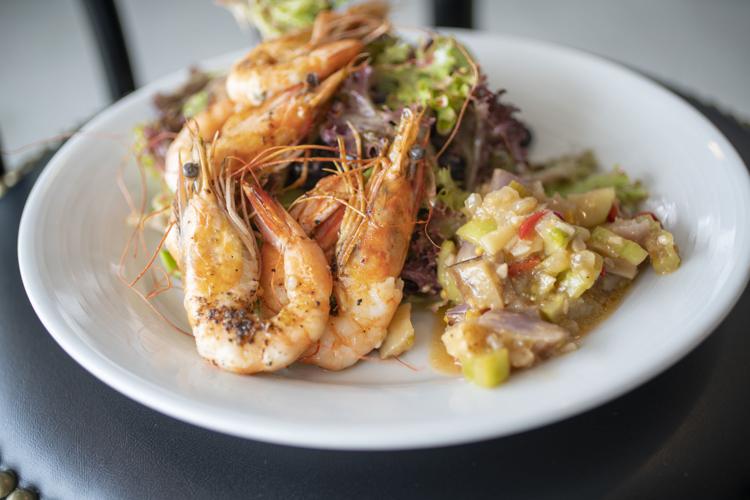 Doyle's style is toned down at NOCHI Café, but the ripple of farmers market freshness in the ingredients and the way flavors build across them are vivid and compelling. This is a chef working on a smaller stage, building a following on lunch regulars and drawing from the building blocks a craft bakery provides.
That panzanella started with tomatoes, peppers, cucumber, red onion and multicolored carrot, all roughly hewn, cut with parsley and whipped with fresh dill, a colorful ode to warm-weather cravings. The fish was a new one on me: permit, which has a flavor like pompano but gives a thick, meatier cut. Its surface was marked with grill lines and speckled with peppercorns. Together with the bread — crust-on ciabatta, softened, but not yet soggy, from the vinaigrette — it made this a meal instead of just a salad.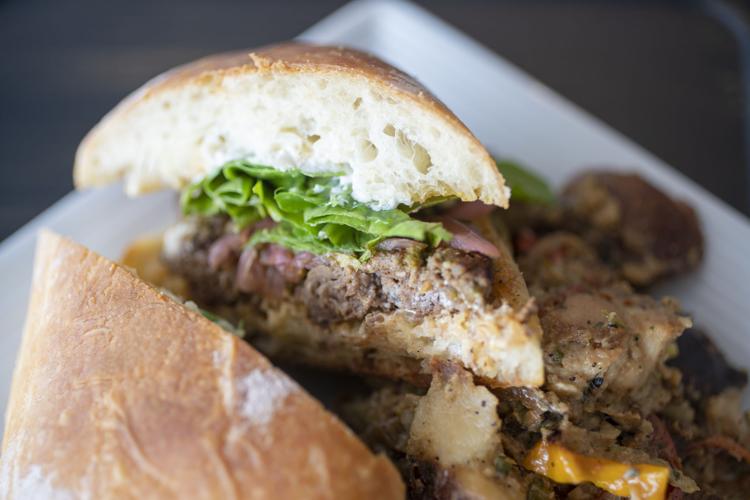 Some of the best dishes here are understated. Another grilled fish salad ($17) brought two cuts of amberjack aromatic with sumac over greens, dark olives and a pool of spicy lushly herbaceous anchovy dressing, crunchy bits of toasted couscous sprinkled about.
The south coast mezze plate has beet hummus, carrot hummus, whipped feta, pickled okra and field pea salad to make sure you remember you're in the South, and multigrain bread to remind you of the bakery.
You can get a turkey sandwich here ($9.50) with pesto and bacon, or tarragon chicken salad on a bakery roll ($9.25). But if you see the lamb sausage on ciabatta, cut with harissa, the chunky, darkl -spicy red pepper sauce, and dressed with yogurt and zhuog, the pulsing, green, pesto-like hot sauce, you can't help but connect the dots to this menu's real Middle Eastern focus.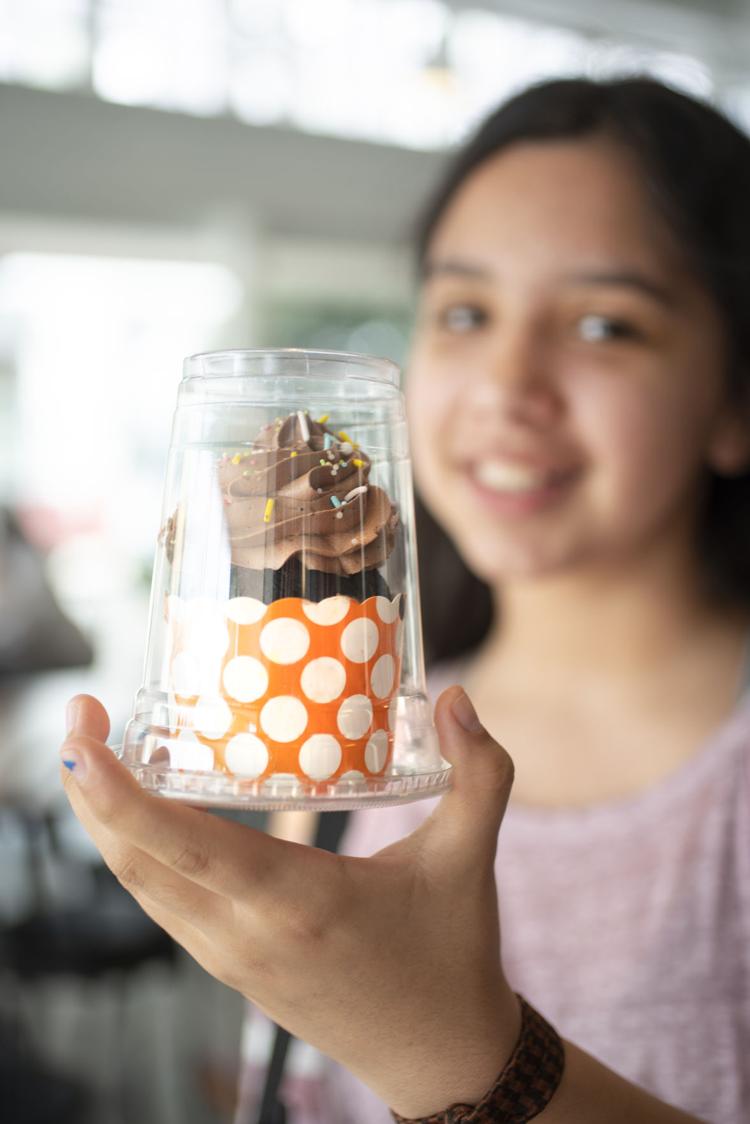 No matter what, you will have to contend with the dessert case. Ignoring it is not an option. There is little to fear from the two-bite chocolate tarts, however, which you will finish on the walk from the diner counter to the door. Let the sweet taste linger as your day continues. The name here is NOCHI Café, but this is still Gracious after all.
NOCHI Cafe by Gracious
725 Howard Ave., 504-635-0033
Mon.-Fri., 7 a.m.-7 p.m., Sat. 7:30 a.m.-4 p.m.
See also, Gracious Bakery + Café 1000 S. Jefferson Davis Pkwy.; 2854 St. Charles Ave.; and 4930 Prytania St.
The post New downtown, NOCHI Cafe by Gracious blends New Orleans bakery, modern Mediterranean diner – The Advocate appeared first on CoffeeNearMe.