Five days of rhythmic drum beats emanated from the Dannevirke Scout Hall last month as the Kadodo West African Drum and Dance School chose Dannevirke as its venue for an annual intermediate and advanced workshop.
Nearly 20 drummers had flocked to Dannevirke from places as remote as Hokitika, Kaikoura and Kerikeri as well as cities such as Nelson, Christchurch, Napier, Wellington and Auckland.
Dannevirke was the one and only venue for the year because drum teacher Koffie Fugah, originally from Ghana in West Africa but now resident in Mosgiel, likes the town.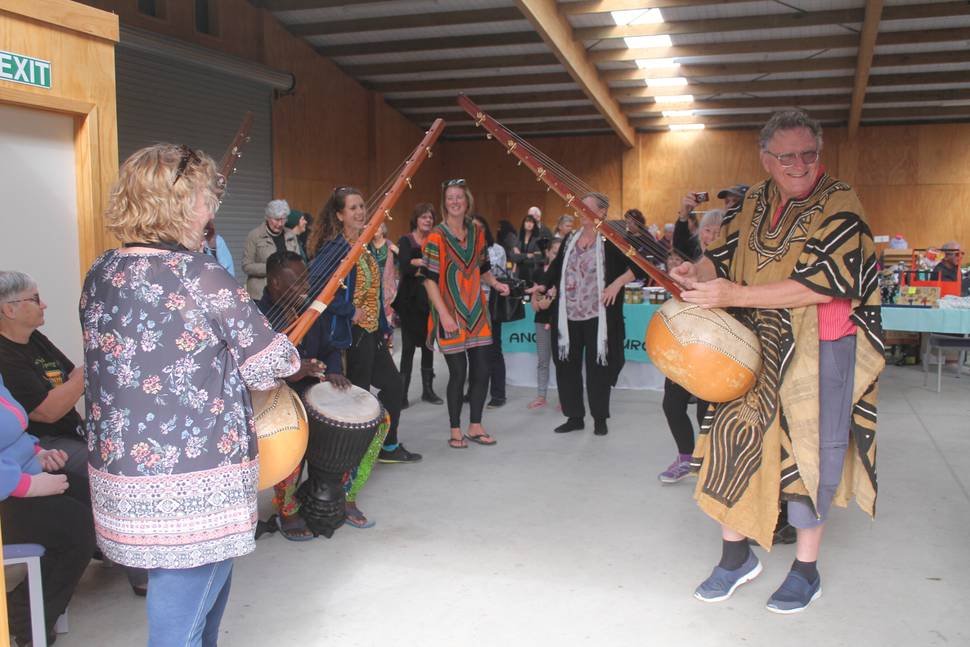 He says Dannevirke is a "very interesting little town with friendly people". He said the camping ground adjacent to the Scout Hall was ideal.
There was not much leisure time in the five days, the group starting classes at 9am and not finishing before 5pm each day.
Intensive drumming lessons on a variety of drums including the djembe drum and the kpanlogo were interspersed with West African dance lessons taught by Jenny Bloomfield of Wellington who runs her own dance group called the Moringa Dancers.
The group visited the Dannevirke Community Market where their drumming and dancing drew a very interested crowd and performed again to a small group on the last afternoon before disbanding.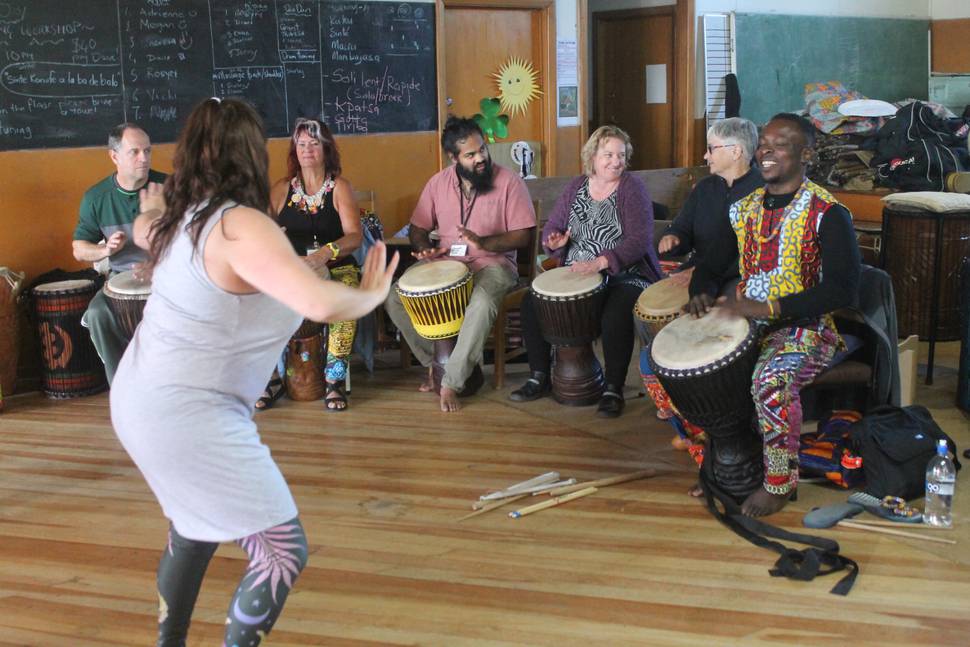 Ahead lies potentially a very exciting experience for some of the group, visiting Koffie's home town of Ewe in Ghana for "immersion training". Koffie is returning home to set up the trip in the next few months.
Local enthusiast and organiser Robin Cornish said it was a thrill and privilege for Dannevirke to host such skilled teachers.