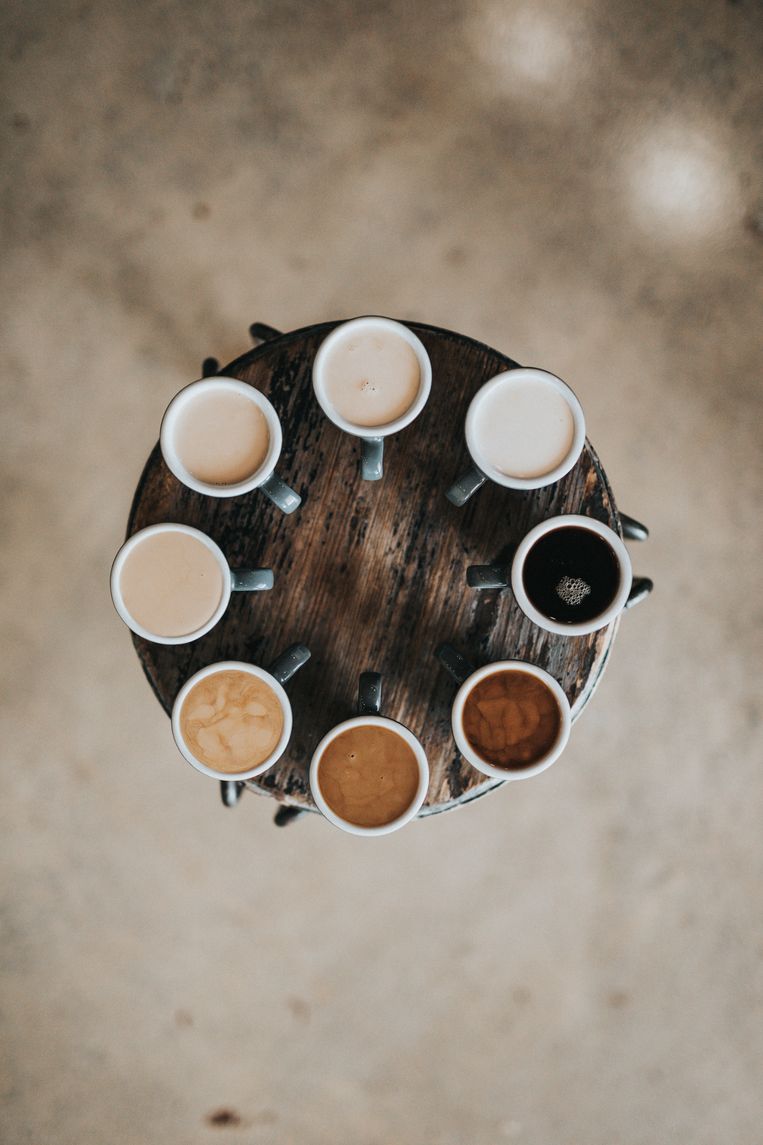 Nina Liefhebbers van een bakje troost omarmen met veel plezier de artikels die alleen maar goed nieuws over hun geliefde drankje van de daken schreeuwen. Naast een goede portie antioxidanten, een instant energie-boost en tal van andere voordelen, houden we gewoon van koffie omdat het lekker is. Om dat kopje nog beter te doen smaken, hou je je best aan deze tips.  
Drink eerst een glas water
Onderzoek toonde al aan dat cafeïne waterafdrijvend is. Alhoewel we al erg veel koffie moeten drinken voor we echt in een probleemzone komen, merken de meeste mensen aan het einde van de dag op dat ze eigenlijk niet genoeg drinken. Daarom kunnen we toch best aanraden om voor een tas koffie eerst een glas water te drinken. 
Laat de zoetstof voor wat ze zijn 
Ze mogen dan wel calorievrij zijn, zoetstof is niet gezond en het zou ervoor zorgen dat we door de dag heen meer gaan snoepen. Daarnaast wordt het eten van zoetstof gelinkt aan obesitas, hartfalen en type 2 diabetes. Ben je een echte zoetebek? Probeer dan op je tanden te bijten. Na een tijdje wen je echt wel aan die tas zonder zoet. 
Magere melk of plantaardig
Fan van een wolkje melk om het allemaal wat minder straf te maken? Kies dan voor magere of zelfs plantaardige melk. Plantaardige melk, zoals amandel, kokosnoot, of rijstmelk is vaak lager in calorieën dan de gewoonlijke crèmes die in koffies worden gedaan. Daarnaast bevatten ze vaak alleen natuurlijke ingrediënten. 
Voeg kaneel of andere kruiden toe
Moeite met minder suiker te gebruiken? Grijp dan eens naar een kruid. Kaneel, nootmuskaat en gember hebben stuk voor stuk de kracht om dat kopje koffie de extra kick te geven die hij nodig heeft. Daarnaast voegen kruiden vaak ook nog een stevige portie antioxidanten toe. Win-win. 
Doe een dutje
Jij ziet koffie waarschijnlijk als de ideale manier om snel terug wakker te worden. Maar de effecten komen eigenlijk pas echt tevoorschijn na 30 minuten. Dus wanneer je een kopje koffie drinkt, kan het een goed idee zijn om 20 tot 30 minuten een powernap te doen. Wanneer je dan wakker wordt, ben je dubbel zo energiek!
---