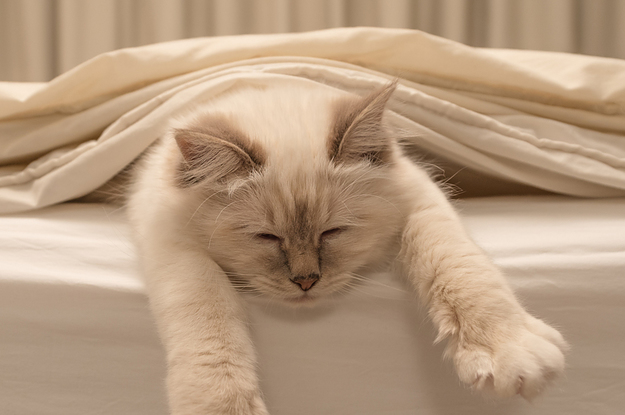 Fire up the coffeemaker. New blank document. Productivity playlist on. TIME TO GET WORK DONE. What's that smoke? OH that's from your little paws typing so fast. Look out world, here comes laptop cat.
Is it time to go outside? NO BECAUSE YOU ARE ALREADY OUTSIDE. OUTSIDE IS WHERE YOU ALWAYS WANT TO BE. Blue skies or rain? DOES NOT MATTER. With rocks and grass and the sea under your paws, you are at peace.
Breathe in. Breathe out. Clear your mind. Close your eyes. Imagine a quiet, blank space. Now a big, empty bed. It is just you and the bed. Now think of a letter. One letter, over and over again, each one getting progressively smaller. The letter is "Z."
You have the blanket. The book. The quiet little spot where you will not be bothered. What's the weather this weekend? OH IT DOES NOT MATTER. Because you are off to explore a fictional world of your own choosing. Just you and a drink of your choice. Bon voyage!
Powered by WPeMatico