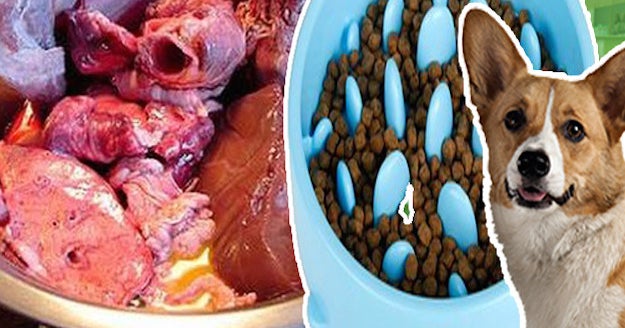 We'll Tell You What Breed Of Dog To Adopt, But First, Go Shopping
You got:

You should adopt a smiling staffie



You're a bright, cheerful, sunny person, so the ideal dog for you is a Staffordshire Bull Terrier. They're happy little barrels of fun, and they're good with children too. Bonus!
You got:

You should adopt a roly-poly pug



You've got a good sense of humour, so you should adopt a jolly little pug. They're plump little comedians with hearts of gold, and they'll make you laugh 'til you pee a little. You don't have to buy a puppy either, there are lots of pug rescue organisations in the UK and US.
You got:

You should adopt a dignified Doberman



You're sensible, organised, and no-nonsense, so you should have an equally straightforward dog. Dobermans get a bad rep, but they actually have hearts of gold. They're poised, noble, and they have regal orange eyebrows like King Henry VIII.
You got:

You should adopt a sweet Shiba Inu



You're a warm, friendly, kind person, so the perfect dog for you is a loving Shiba doge. They're friendly, fun, and absolutely adore their home comforts, so they'll enjoy curling up next to you during Netflix marathons.
You got:

You should adopt a glamorous greyhound



You're stylish, smart, and sophisticated, so you should have an equally glam dog. Greyhounds are sleek, sassy, and make great companions. Plus you don't have to walk them for miles every day and ruin your Louboutins; they're happy with a brisk trot round the park.
You got:

You should adopt a bouncy Border Collie



You're an adventurous, fun, and active person who likes to get out and about, so a Border Collie is perfect for you. They're lively, energetic dogs who love the great outdoors more than Bear Grylls. Just imagine all the adventures you'll have with your new best pal.
Powered by WPeMatico