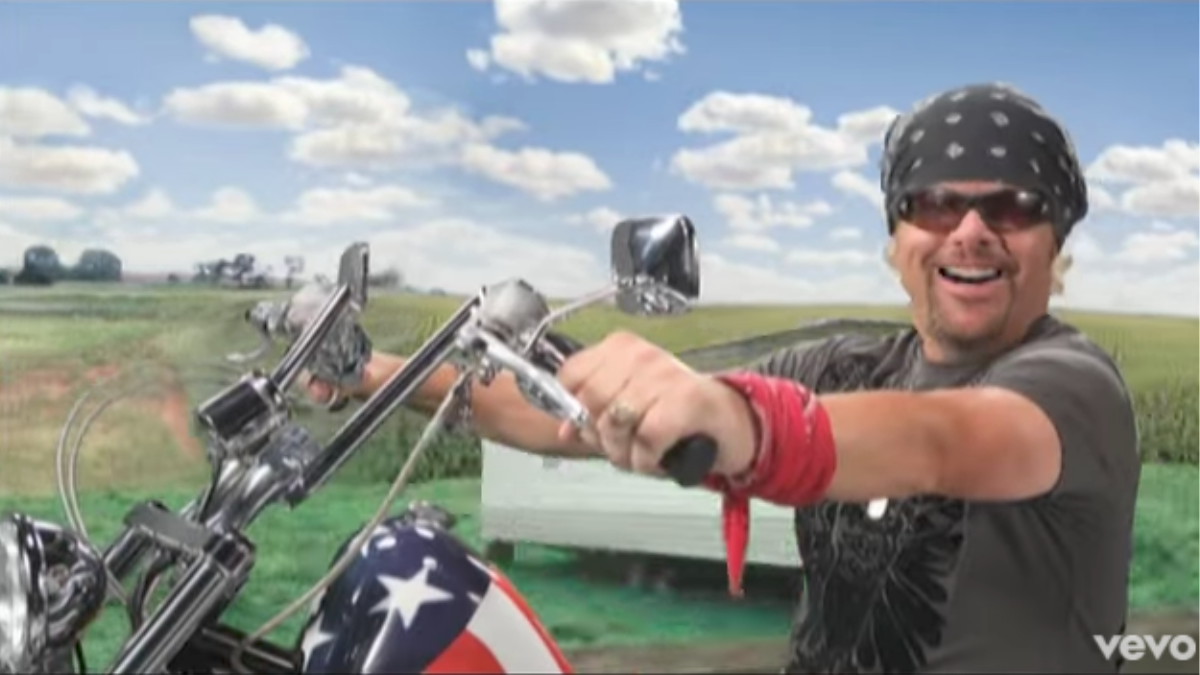 Toby Keith is, at this point, the 9/11 memorial museum in human form. The former Sooner and oil field worker has been releasing music since 1993's Toby Keith but the infamous 2001 terrorist attack propelled him into the limelight as America's angry, drunk, racist uncle through his 2002 release of Unleashed, which featured "Courtesy of the Red, White, and Blue (The Angry American)" which is about as incendiary as you could imagine it would be (though truly not as incendiary as "The Taliban Song" of his 2003 follow up Shock 'n Y'all.
So what's the man who loves nothing more than cold beer and good old American freedom to do 15 years after he put a boot in the ass of the Taliban? Well, besides performing for Trump's inauguration (though it would be wise to say Keith did it for the love of his country, and not for political reasons, because Keith really fucking loves being American), he's heading to Saudi Arabia with our Commander in Chief later this week to play a show for the country that until recently considered live music a sin—though clerics as well as many citizens still see it as such. Women will not be able to attend.
Joined by an Arabian lute player, one has to wonder what, exactly, Keith will play now that he has become a government endorsed voice for America. I really hope it includes "Should Have Been a Cowboy."
Annalise Domenighini is on Twitter wishing she had been a cowboy, too.
Powered by WPeMatico