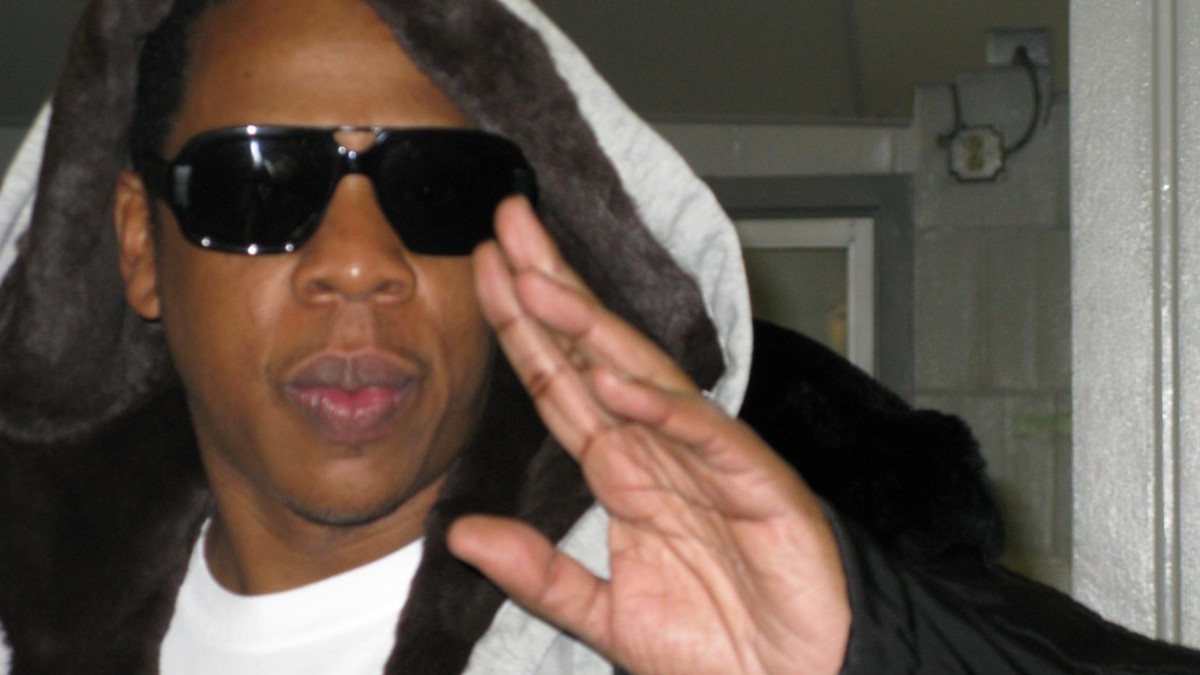 JAY-Z: 4:44
A few hours on from the release of JAY-Z's thirteenth studio album, 4:44, and the conversation has gracefully shifted away from the fact that it's a TIDAL exclusive. Instead, we're talking about how JAY-Z—a 47-year-old mogul and legend coming off a string of less-than-stellar solo LPs—has created a deft, exciting, and distinct album, one that has him completely at ease with his own voice and style.
—Alex Robert Ross, JAY-Z Breaks Down 4:44 Track by Track
I've been thinking about Wayne and Jay's relationship in light of Jay's excellent new album, 4:44, which, among many other things, is a tribute to the idea of rap as a craft. Whether it's in the elegant economy of No I.D.'s beats or Jay's casual ease handling the English language or more specifically in the moments where Jay pokes fun at the disposability and short-sightedness of contemporary buzz rap, aping the cadence of 19-year-olds yelling "skrrt," 4:44 prizes a version of rap as self-evidently being about the pursuit of excellence. This is a rarer vision these days, in a world where careers are made on viral singles, but it used to be an assumption baked into what it meant to be a rapper. Wayne didn't claim that he was the best rapper alive because he was trying to stoke a social media narrative to help market his music (not that he didn't see the marketing value); he said it because he genuinely believed it, and he had the meticulous output to back the claim up. He always wanted to be like Jay (who didn't?) because, like Jay, he always knew he was the most talented person in the room. Why not flex your muscles a bit?
—Kyle Kramer, A Year of Lil Wayne, Day 282: The Story of Lil Wayne and Jay-Z, the Best Rappers Alive
Calvin Harris: Funk Wav Bounces Vol. 1
The world is an extremely volatile place. Every day brings a new shock, a pang of pseudo-reality, something that no rational, sensible person could have dreamed up a few months in advance. Wars, tweets, unnecessary acts of malice, unlikely triumphs. It can be hard to keep up.
Calvin Harris just released one of this year's most hotly-anticipated pop records. It features Frank Ocean, Young Thug, Schoolboy Q, Snoop Dogg, Migos, Katy Perry, Pharrell Williams, D.R.A.M., Lil Yachty, and Kehlani. It's the sonic interpretation of driving toward Malibu in a red convertible while wearing obnoxiously large sunglasses. It features two of this year's best pop songs in "Slide" and "Rollin." One song has Young Thug flying around over a disco beat with Pharrell and Ariana Grande. Another song has Snoop Dogg, John Legend, and Takeoff getting sleazy over a wet slap bass.
—Alex Robert Ross, Put Your Damn Shades On, Calvin Harris's 'Funk Wav Bounces Vol. 1' Is Here
TLC: TLC
The TLC I've always recognized felt like one of the the most natural pop groups of the time, though they were as manufactured as any of your 00s faves. They pulled off a version of the pop-urban dynamic that industry svengalis would try to recreate for years afterward, with each member offering up a different appeal. Chilli, a backing dancer-turned-singer and last to join the group, brought sex appeal and mid-range vocals, Left Eye repped for the tomboys with her rap and T-Boz's contralto vocals underpinned it all, giving their early new jack swing a funk-R&B sensibility too. By the time All Saints or Blue came around, that "make sure one of them is willing to rap" formula had hobbled its way across the Atlantic, to varying degrees of success. And perhaps unlike them, TLC made the formula seem effortless.
—Tshepo Mokoena, TLC's First Ever UK Gig Left Me Totally Stunned
Beach House: B-Sides and Rarities
Washed Out: Mister Mellow

Public Enemy: Nothing Is Quick in the Desert
Follow Noisey on Twitter.
Powered by WPeMatico