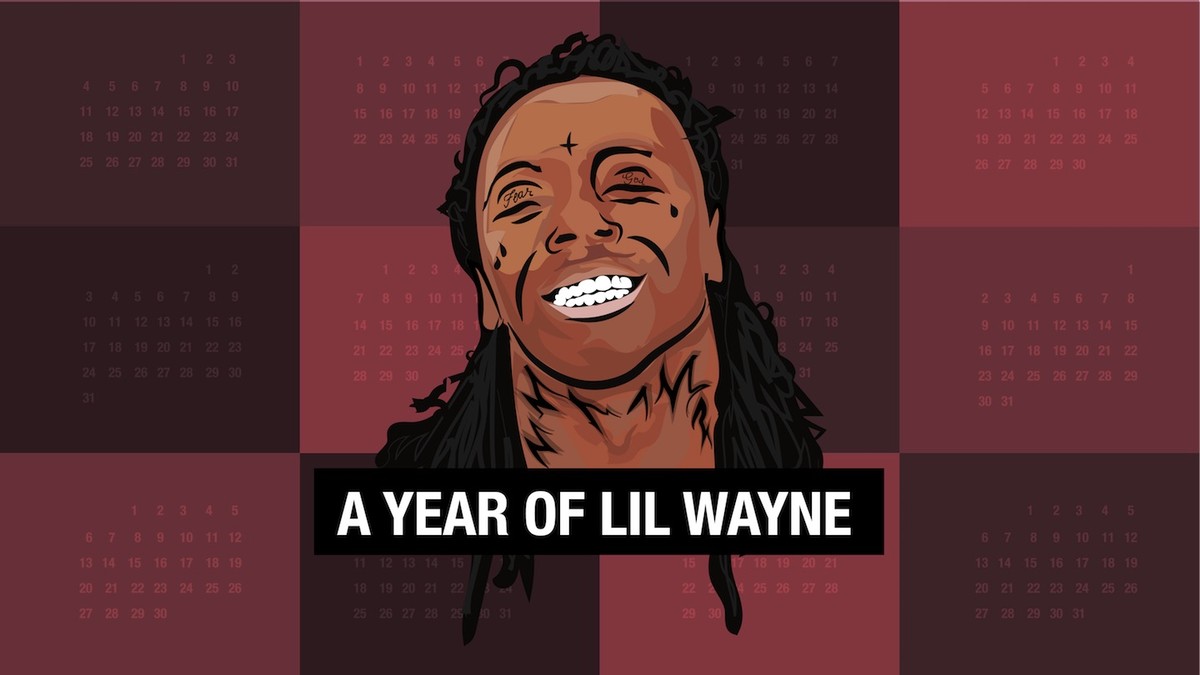 Day 301: "No Other" feat. Juelz Santana – Dedication 2, 2006
The great tragedy of mid-00s Wayne is that we never really got the Wayne/Juelz collaborative album, I Can't Feel My Face. But the fortunate thing is that it's 2017 and albums don't matter; you can just make your own (which is what more than a few enterprising mixtape DJs did). And on your version, you should definitely include "No Other," which is Wayne and Juelz rapping over JAY-Z's "Dynasty (Intro)" and sharing bars about everything from crack sales to the effects of Hurricane Katrina.
Wayne isn't generally seen as a political rapper, for good reason, but listening to Dedication 2, there are echoes of Katrina all over it. He mentions it in a half-dozen songs at least. Rap doesn't have to lay out a policy agenda to be political; sometimes just having someone mention a phenomenon that's weighing on the community in a song is a victory in solidarity. So when Juelz snarls, "How they think your people supposed to get through Katrina off a FEMA check?" it hits with an impact. Wayne brings up the hurricane, too, albeit with less of a government-oriented edge. Instead, he proves the impact of Katrina on the city more indirectly, by showing that he, a guy displaced by the storm, is its most valuable export, which he does via this expert-level rhyming:
Yeah, straight up d-boy, seventeenth ward
Bitch Katrina turned my city to a seashore
I keep going for them co-ins like Lyor
They gon' either respect me or: ER
Don't get sent to the ER. Respect the power of the Juelz/Wayne duo and listen up right now.
Follow Kyle Kramer on Twitter .
Powered by WPeMatico