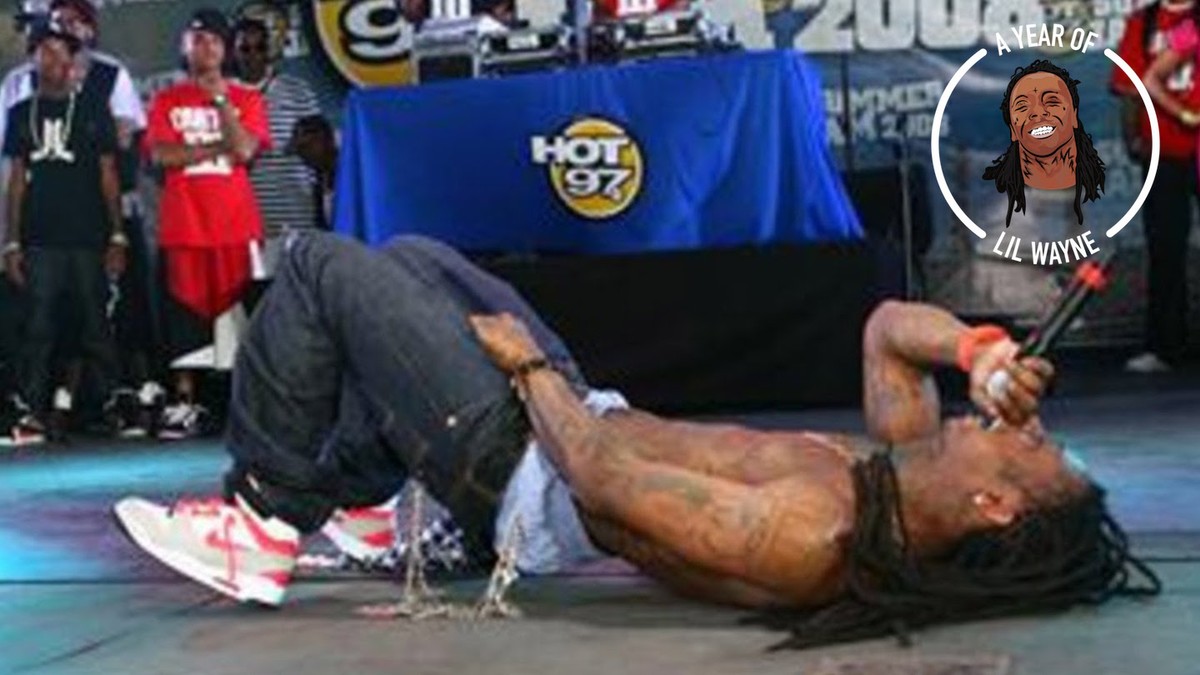 Day 265: "I Will Always Love You" – Whitney Houston, The Bodyguard Soundtrack, 1992
Last night, I went to my first ever Summer Jam, and it was awesome. It was everything I hoped for: a hip-hop block party on steroids, a moment for New York rap to celebrate itself, a concert that felt like a trip through the radio dial. As much fun as it was, though, with as many great "oh shit" moments of people coming onstage as I got to witness, I couldn't help imagining how amazing it would have been to see someone at the absolute pinnacle of their career taking their stage, as happened in 2008 when Kanye West and Lil Wayne were both on the bill, nine months after Graduation and a week before Tha Carter III, respectively.
Last night, I kept picturing that legendary performance, which was one of the first moments I remember reliving via YouTube recap. It had struck me as instantly iconic, despite mixed reviews. New Jersey's Star-Ledger quipped that Wayne "was confident enough to spend much of his Summer Jam set messing around—picking out rudimentary riffs on his guitar and stringing together sexually explicit rhymes." MTV News said that D-Block and T-Pain "stole the show," but the recap did note that:
Lil Wayne got the loudest cheers. He kicked his set off with "A Milli," an agitated gumbo of metaphors and Weezy's raw-dog presence. Wayne's set held the guests to a minimum. Playaz Circle's Tity Boi came out for the well-received "Duffle Bag Boy," and Kanye helped him close out on the remix to "Lollipop," a rousing Wayne highlight. The Birdman Jr. once again performed his naughty ode to oral sex, "Pu— Monster."
Tity Boi again showed up last night to perform "Deads" and "Good Drank" with Migos, which was pretty sick. But if Wayne had been there, well—then again, there has never been another stage exit like this. To this day, when I hear Whitney Houston's voice belting "I Will Always Love You," I think of Lil Wayne, who, in this moment, made this song his own. A week before Tha Carter III, with "Lollipop" sitting on top of the charts, Lil Wayne was the biggest artist in the world, and this was his stage. Never mind that plenty of New Yorkers still hadn't come around on this Southern rap weirdo, could still not wrap their heads around the thought that he could spit as hard as any rapper from New York. He was bigger than that now. Of course the crowd would have to love him forever.
Follow Kyle Kramer on Twitter.
Powered by WPeMatico