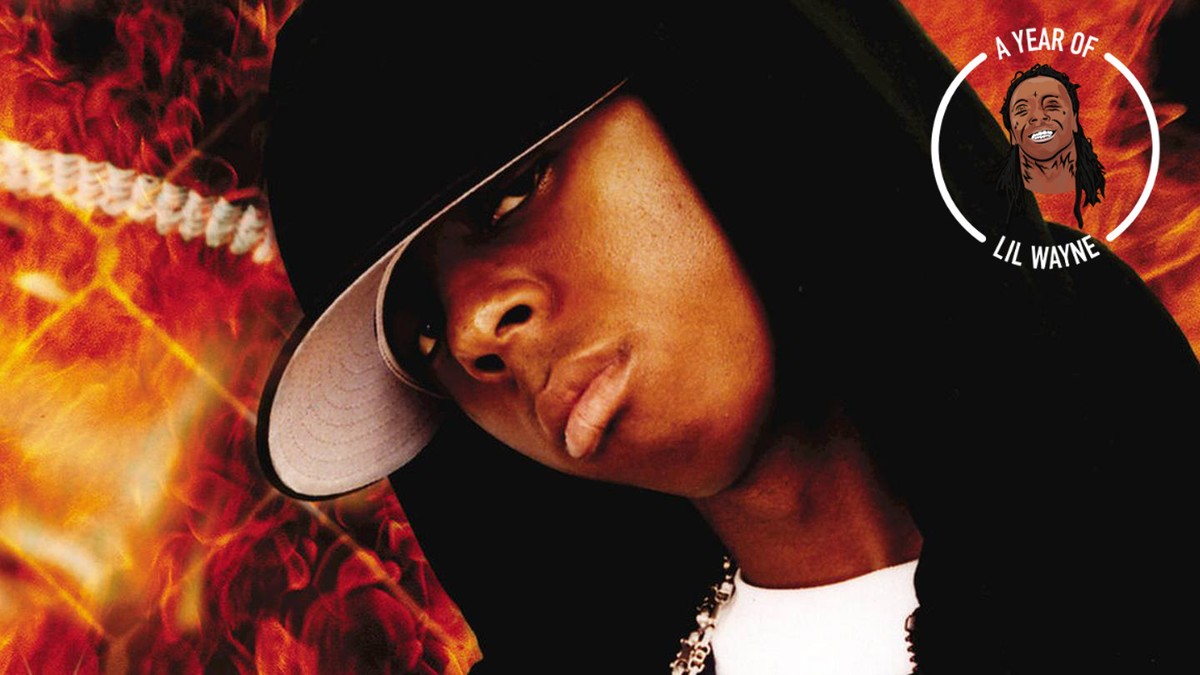 Day 263: "Young'un Blues" – 500 Degreez, 2002
In 2002, shortly before the release of 500 Degreez, Lil Wayne talked to MTV News about what to expect. At the time, Cash Money's roster was looking thin: All the Hot Boys except Wayne had left, and the only other signees were the singer TQ and, to quote MTV, "veteran gangster rapper Mack 10." Nonetheless, it was the peak of Big Tymers, whose hit "Still Fly" had made it as high as number 11 on the Hot 100 just a couple weeks before this interview ran, so it's not like Cash Money had become a total dead zone with Juvenile's departure.
"If you cut on your TV any time today, tomorrow, the following month, the month after that or the rest of this year, you gonna see Cash Money in your face," Lil Wayne told MTV News. "We're still a company and we're still blazing, man. We the hottest thing out this year. If you speak on companies that's blazing this year, you got to say Cash Money. We killing it. We got Big Tymers just came out. They touched number one. I know when I drop, I'm gonna see number one. It's crazy, man. We're here. Whatever problems we had, we swallowed them, digested 'em and forgot about them."
Wayne's predictions didn't exactly hold true: While Big Tymers' Hood Rich had in fact topped the Billboard 200, 500 Degreez only made it to number six, surpassing Lights Out but falling short of Wayne's debut, which had peaked at number three. Nonetheless, it's hard to argue with Wayne's general point that Cash Money and he were doing better than it might have looked.
500 Degreez has a number of songs that have been mostly forgotten from the Lil Wayne canon but that hold up surprisingly well. One of the best among them is "Young N' Blues," a rare moment of introspection from young Wayne. He was 19 at the time, but he was already well versed in relationships: He had fathered a daughter, Reginae, with his high school sweetheart Toya, and he had also dated Lauren London, at that point a budding actress. Interestingly, he would continue to have relationships with each for years to come: He was married to Toya from 2004 to 2006, and he dated Lauren London again after that, having a son with her in 2009. He breaks down his relationship with each in the first two verses of "Young N' Blues," which is some of the most thorough biography he's ever provided in his music. He talks about meeting Toya when they were both young teens and where the relationship led, concluding:
All she ever wanted
Was for young Weezy to love her
But all I ever wanted was to cum easy and dump her
But that didn't come easy
'Cause she ended up being my baby's mother
And then I felt smothered but little did I know
I'd never find the same girl inside another
But I never thought that I'd be looking for her
And I never thought that late at night
When I'm in the mix laying down with some chick
That suddenly it'll click
How this broad in my drawers dont know shit
Bout what I did 'fore I was big
When's there's a woman with my kid where I should be
Then he discusses a girl most fans presume to be London, describing meeting her and her being unimpressed before eventually dating him and eventually dumping him when he tried to have sex with her. He gets nostalgic about a vacation they took together to the Bahamas, musing about an experience literally anyone who has gone through a breakup has had at some point:
And I remember the Bahamas for the weekend
We was freaking in the suite
And she looked sweet enough to beat it up
'Til we began to sleep and now
I'm dreaming 'bout the Victoria Secret lingerie
Told me keep it, she ain't want moms to see it
And just think I once saw it on the girl's body
Now all I'm seeing is nobody
In the final verse, Wayne reflects on the societal conditioning around masculinity that led him toward having these struggles in his relationships:
See this here is not your everyday love tune
It's the story of your everyday thug dude
And in your mind you prolly thinkin we don't love you
But on the real we just not used to what love do
And please consider that
We were taught to love money, ice, cars, and clothes
Love pussy but you don't love them hos
Wayne isn't often given credit for these kinds of raps, partly, you get the sense, because while rap is his medium for working through his feelings, it's not where he wants to get personal. So credit Mannie Fresh (of the aforementioned Big Tymers) for making sure that this song made it onto the album. In his interview with MTV News, Wayne explained, "I kept it gangster and that's hard for a lot of people to do, touch on a sensitive subject and still keep it gangster and still have the 'hood agree with you on that. I had to write something on it, and I don't write books, poems. I had to write a rap. I recorded it, but I didn't mean for it to be on the album. I recorded it to LL Cool J's 'I Need Love' beat, and Mannie heard it. He was like, 'Nah, this got to go on your album with another beat.'"
Thank goodness Mannie saw the vision. Thanks to him we have one of Wayne's most personal songs, right here on 500 Degreez, which may not have gone number one but surpasses expectations in terms of the content of much of the music on it.
Follow Kyle Kramer on Twitter.
Powered by WPeMatico