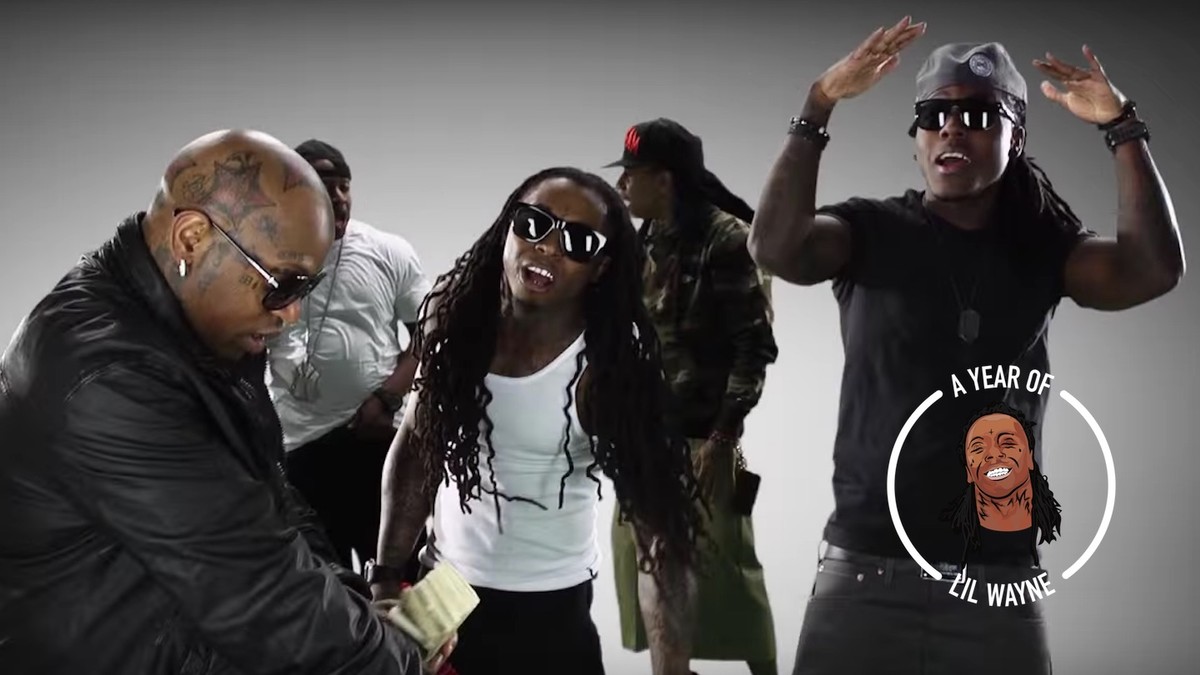 Day 271: "Hustle Hard (Remix)" feat. Rick Ross and Lil Wayne – Ace Hood, Blood, Sweat & Tears, 2011
Whether he's talking about going to King of Diamonds and LIV on respective days of the weekend or bragging about having a fish tank with a shark in it, Lil Wayne wants to be clear on this song that he loves Miami. Arguably, that's evident just from his appearance on it, which is far longer than a cursory guest verse needs to be and involves lots of him channeling the hook. He teases the upcoming Carter IV release and does one of the best things to hear on a song—starts saying stuff when it's still Rick Ross's verse, letting us know that Lil Wayne is about to appear. That suggests to me that Lil Wayne was legitimately a fan of this song's original version and was amped about getting on the remix. And if Ace Hood, Miami's most tangentially important rapper, has a fan in Lil Wayne, then Lil Wayne is absolutely representing the hell out of the 305.
In keeping with the general importance of the occasion, the video also is fantastic. I would love to say the best thing about it is the part where Ace Hood brags about having shows booked out until August and then it shows a check for Ace Hood that just says "Booked out shows!" in the memo. However, the video takes every punch line just as literally, and it also features cameos from Fat Joe, Busta Rhymes, Meek Mill, Gunplay, and, of course, DJ Khaled himself. There are a lot of things to celebrate here.
Follow Kyle Kramer on Twitter.
Powered by WPeMatico