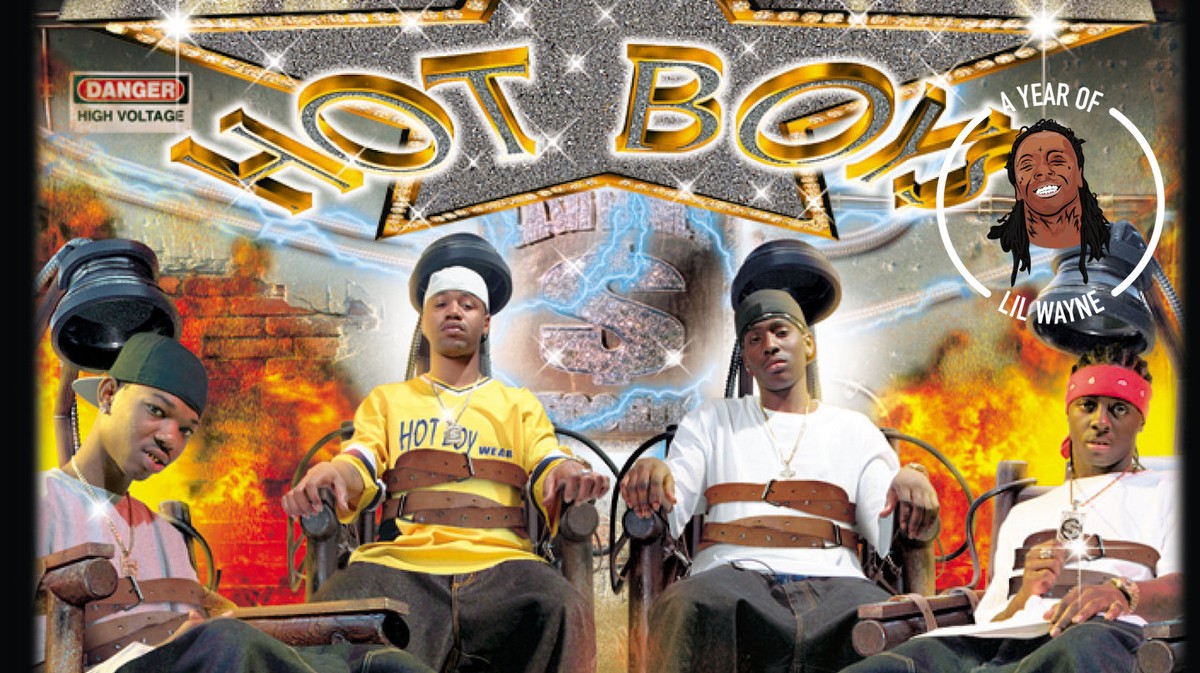 Day 283: "Down Here" – Hot Boys, Let 'Em Burn, 2003
Let 'Em Burn, the Hot Boys album that Mannie Fresh and Birdman cobbled together in 2003 to fulfill Cash Money's contractual obligation with Universal, does not get much attention, for understandable reasons. It's a zombie version of the Hot Boys, as Wayne was the only one left, and it frankly feels weird to listen to Turk and B.G. and Juvenile talking their Hot Boys shit as if they weren't quite literally in the process of writing Cash Money diss tracks while this album was being developed.
But if you can set aside the context and the fact that these songs landed with less than zero fanfare, there's actually some thrilling rapping on Let 'Em Burn. And since we're talking about rap craftsmanship this weekend, let's respect the craft. In this case, let's take a look at how fucking solidly Wayne's lines land because Wayne is a master of the internal rhyme and hitting a dope cadence: "I get it how I live, 'cause that drought ain't playing / and I'm 'bout that cash, so I can bounce back fast / so I gotta dress in black with dirty 'boks and mask" etc. etc. It's good. Enjoy it, for the love of the south.
Follow Kyle Kramer on Twitter.
Powered by WPeMatico