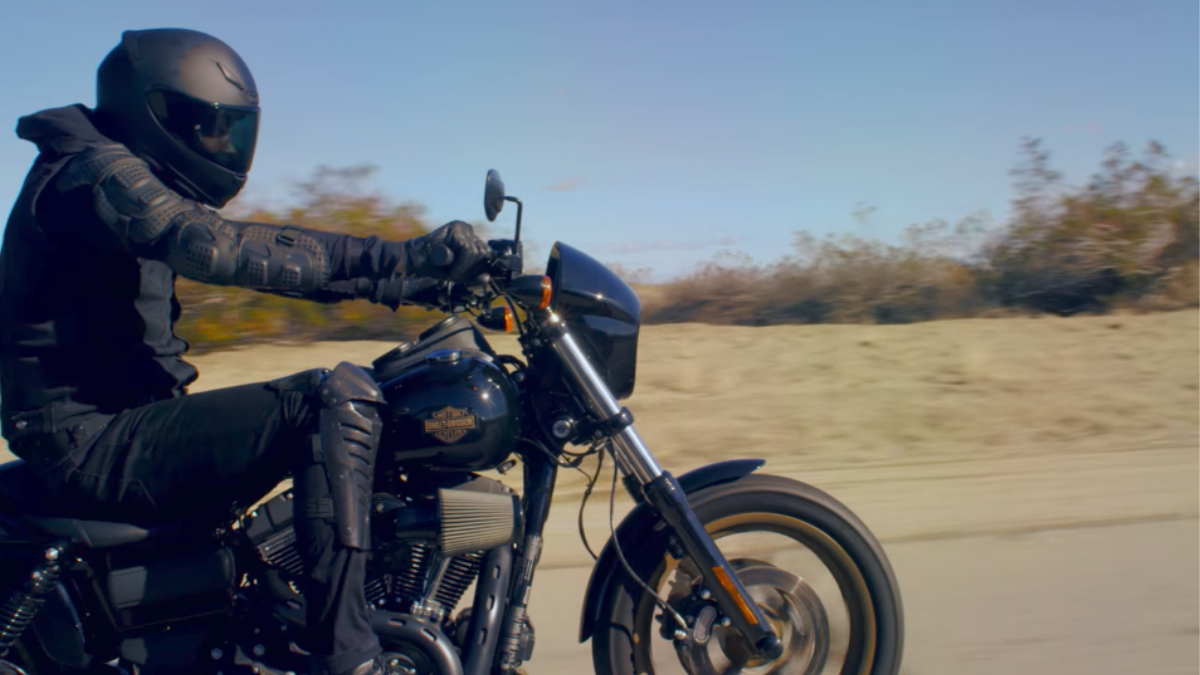 LA's KRON has been keeping the city's synth scene nice and weird for a minute now, melting faces with loaded audio-visual shows that fall into the eerily accurate self-dubbed genre of "mortal kombat-safari house-horror synth."
Now, we're pleased to announce that the trio is busting out of the sweaty warehouse with the forthcoming album Raptoid, due out August 11, and the premiere of the accompanying reality-blurring video game vibes of "Raptoid."
Here's what the gang had to say about it:
"A challenger has appeared! With what was supposed to be a casual ride in the desert Player 1 has unknowingly entered the race of his life! Once a champion, now merely a ghost trapped in the machine; Raptoid is awakened from his last saved state as fastest racer in the desert time trial. As the speed crazed demon barrels down on an unknowing Player 1, the fight for the high desert begins! Time is running out – who will be saved, who will be the next high score?"
Watch the video premiere of KRON's "Raptoid" and check out dates for their upcoming shows below.
Catch KRON live:
06/20 – Show w/ Foodman @ Resident LA
08/05 – Show w/ Disasterpeace, Venue TBA
Follow Noisey on Twitter.
Powered by WPeMatico