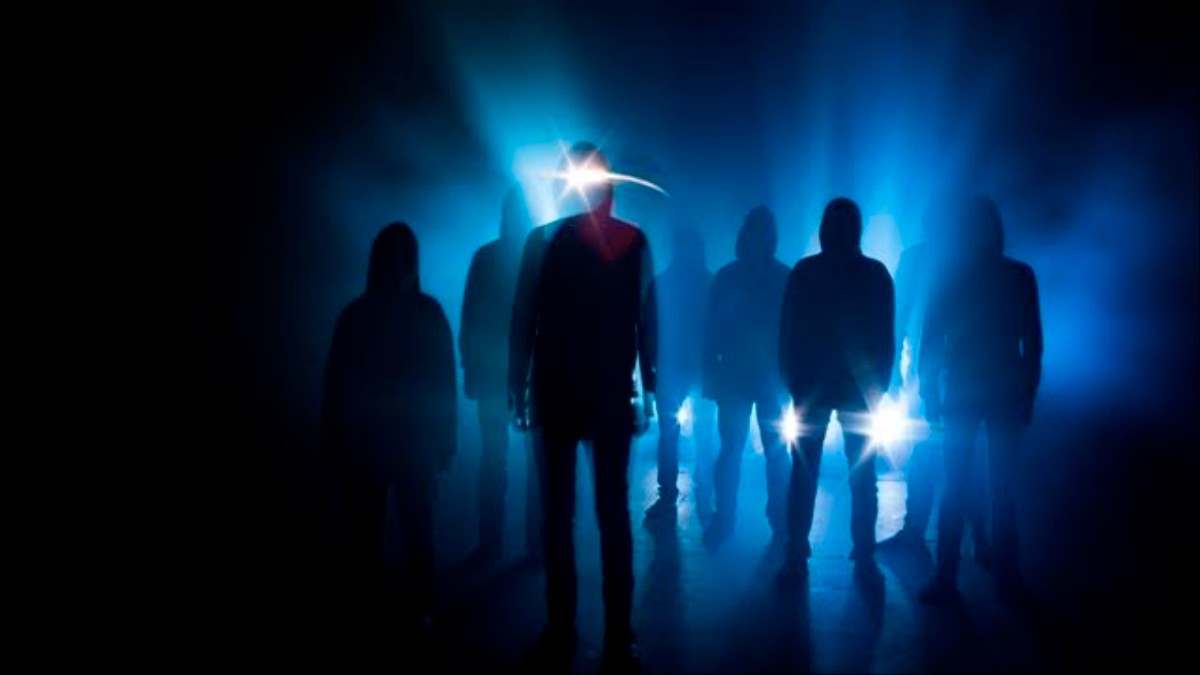 All the world's a stage for Elvar Geir Sævarsson. When he's not working as a sound designer at the National Theatre of Iceland, the composer pivots to a more sinister form of dramaturgy as the genre-blending metal composer GlerAkur (that's Icelandic for "Glass Field," in case you were wondering). Sævarsson's script entails neither monologues, nor intermissions, nor set changes: just ultra-fierce, ultra-dynamic metal, an ever-unfolding tableau of black metal riffs, eerie synths, and hypnotic drone waves. It didn't take long for people to take notice. Last year, A panel of Iceland's top journalists and radio hosts nominated Sævarsson's debut EP, Can't You Wait, for a Kraumur Award: Iceland's annual, highly-sought-after musical prize, which has previously been awarded to the likes of Björk and Sigur Ros.
Of course, Heightened visibility begets heightened expectations — and so, it comes as little surprise to find GlerAkur's debut LP, The Mountains Are Beautiful Now, dwarfing its extended-play predecessor: not just in terms of scope, but ambition and songcraft as well. Sævarsson composed the album for the National Theatre's 2015 production of Jóhann Sigurjónsson's 1911 play Fjalla-Eyvindur & Halla: one of the first Icelandic plays ever written, as well as a cornerstone of the country's identity. Working alongside four guitarists, two drummers, and a bassist, he's re-imagined Sigurjónsson's tragedy as a bloodthirsty, feedback-ridden panorama which recalls a slower, more sophisticated Darkthrone. "What started out as a small innocent idea grew into an unexpected adventure," he says. " The Mountains Are Beautiful Now came together with a little help from my friends, and otherwise it could never have been. This album is the happiest accident I could ever hope to inflict upon my dearest friends."
With that, it's showtime. Stream The Mountains Are Beautiful Now below in its entirety, and nab the album here via Prophecy Productions.
Zoe Camp is well-composed on Twitter.
Powered by WPeMatico