Models and researchers call the study "the first scientific proof" of the high prevalence of eating disorders among models and pressures from the industry.
Editor's note: This post contains sensitive information and photos related to eating disorders.
On Jan. 31, the International Journal of Eating Disorders published the largest study to date on eating disorders among professional models, which confirmed that models are often pressured to lose weight and jeopardize their health in order to book jobs.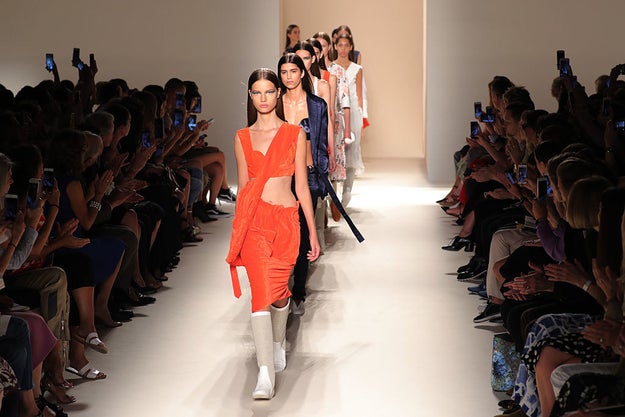 The study was a joint effort between researchers at Northeastern University and The Model Alliance, a labor advocacy group for models in the American fashion industry. The landmark study aimed to "bridge a gap in data" on the pressure to lose weight and the rates of unhealthy weight control behaviors among models — and to use this evidence to suggest policy changes in the industry.
"It's also the first study to link disordered eating among models with perceived pressure from agencies," Rachel Rodgers, PhD, principle investigator and professor of applied psychology at Northeastern University, told BuzzFeed Health.
Researchers sent out an anonymous survey to female models over the age of 18 who participated in New York Fashion Week (NYFW) in February 2016; 85 models completed the survey. IMG, which produces New York Fashion Week, did not immediately answer our request for the total number of women who participated in NYFW last year. However, the study coauthor estimates that about 650 female models will walk in this year's NYFW. It's also noted in the study that the recruitment methods might have led to a sample that was not representative of all professional female models.
Neilson Barnard / Getty Images / Via gettyimages.com
Among the sample of models, 81% had BMIs that were classified as underweight.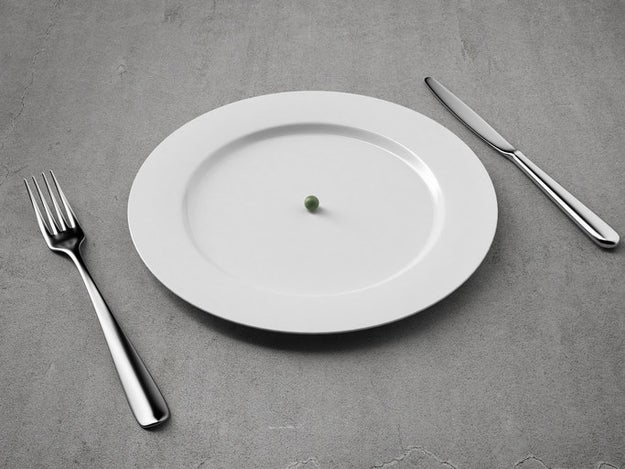 BMI, or body mass index, is a number used to determine your body mass based on your height and weight. It's calculated by taking a person's weight in kilograms divided by the square of their height in meters. It's often used as a screening tool — mostly at the population level — for obesity or metabolic disease, but it doesn't directly measure body fat or overall health in individuals. It also doesn't take into consideration things like nutrition, activity level, muscle mass, or bone density.
A BMI under 18.5 is classified by the World Health Organization as underweight. In this study, the mean BMI of participants was 17.5, with the lowest being 14.5. The majority of models surveyed (81%) had a BMI under 18.5. As noted above, BMI is not a perfect measure of health or body fatness, and some models did claim they were healthy and naturally thin.
Kostsov / Getty Images / Via gettyimages.com
The study found a high prevalence of unhealthy weight control behaviors such as skipping meals, fasts, detoxes, using diet pills, vomiting, and abusing stimulants or cocaine.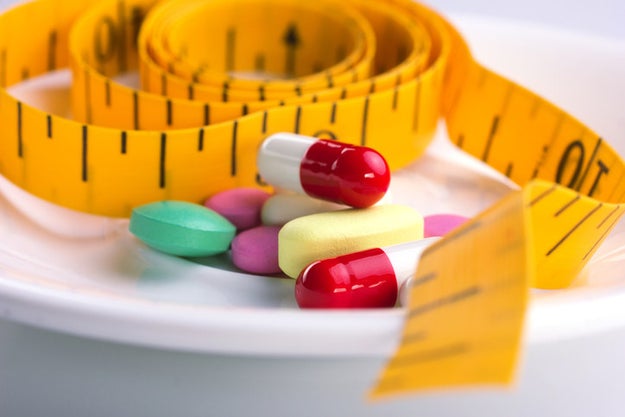 Participants reported "sometimes, often, or always" engaging in the following: dieting (71%), skipping meals (56%), fasts/detoxes (52%), using weight loss supplements and diet pills (23%), self-induced vomiting (8%), using stimulants such as Ritalin (16%) or cocaine (7%), or using intravenous drips (2%) — an IV full of vitamins meant for undernourished patients in hospitals.
Zaretskaya / Getty Images / Via gettyimages.com
---
Powered by WPeMatico