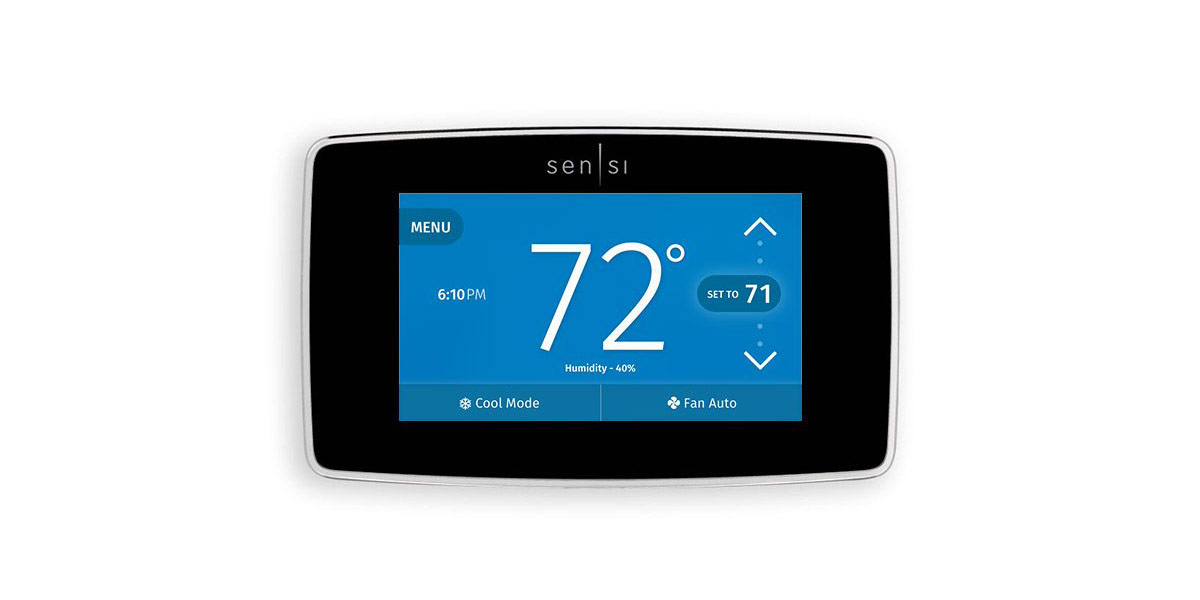 As you could probably tell by the name, the Sensi Touch Wi-Fi Thermostat can be controlled by touching the full-color screen.
During installation, users can also take advantage of illuminated terminals for increased visibility while and easy click terminals that don't require any screwdriver.
Users can customize what information is shown on the screen while also selecting a continuous glow setting for darker hallways or rooms.
The updated Sensi Wi-Fi Thermostat is one of the most inexpensive HomeKit-enabled thermostats on the market.
With HomeKit support, users can interact with the thermostats using a simple Siri command or through the Home app in iOS 10.
Both thermostats can be used with Amazon's line of Echo devices and Wink.
Powered by WPeMatico