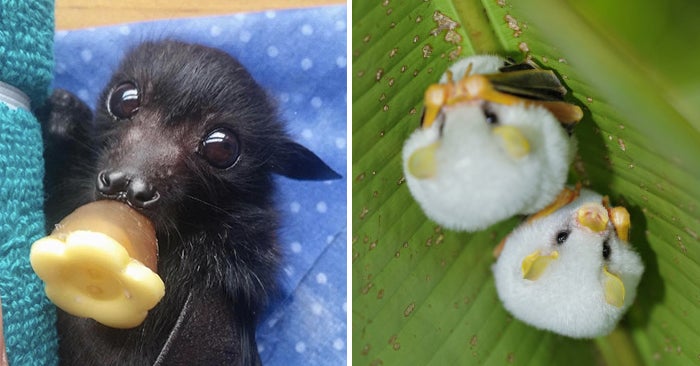 1.

Of all the animals in the world, bats aren't usually on the top of anyone's cute list. But WHY NOT, I say!
4.

But you can get past all of that for a little baby bat burrito, can't you?
9.

This bat loves mango.
12.

Would you take a look at these little pipsqueaks?

Konrad Wothe / Getty Images

They're Honduran white bats!
Note: The bats featured in this post are either wild or rescues — not pets!
Check out more articles on BuzzFeed.com!
Powered by WPeMatico